How to Bulk-Upload Employees via CSV File
This detailed article will explain how one can upload multiple users to the VENZA Peak platform or private VENZA LMS by using our bulk- upload tool. This process is quite a time-saver! This article is divided into three sections:
Acquiring the Bulk-Upload CSV template
Preparing the file
Bulk-Uploading the users into the Venza Peak portal / your own LMS
Acquiring the Bulk-Upload CSV template
To locate the CSV template, navigate to User Manager, click Add Multiple Users, then click the CSV icon and next, download the the template file.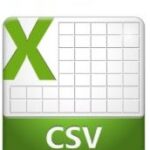 Preparing the user upload file
First, copy the information of your employees into the columns First Name, Last Name and Employee ID


Verify the appropriate format for Employee ID within the Quick Reference Guide

Do not use special characters


Ensure that no special characters or spaces are present. Remove symbols such as " ' " or "-" and replace all special letters like á, é or í. This will prohibit the upload from working properly.


Example: José Antonio Rodríguez-Hernández should be written as JoseAntonio in the First Name column and RodriguezHernandez in the column designated Last Name column.

You can use Address 1, Address 2, City and State columns to transfer information about the property and the department of users.


This information will help you during the upload, but will have no effect on the upload itself
These columns will serve as a reminder for you to know where the user is to be uploaded
You can use them to note which employee(s) is to be the eLearning Manager and to determine which is to receive the Administrator role


Copy and paste e-mail addresses into the form. Again, ensure that there are no spaces within or before the addresses. This is a required field; please use our placeholder email address "update@email.com" for any employees that do not have an email address


Email addresses are required solely for the purpose of receiving our phishing campaigns. That being said, only those with legitimate email addresses will be phished by VENZA and those using update@email.com will not

Enter the default password for your Hotel Management Company into the Password column


Make sure to copy the password in the same format to all cells
Retrieve your default password from the Quick Reference Guide

Fill in the JobTitle column


The Job Code is sequential, numerical, and is specific to each learning path.
Example: InfoSec Basic = 17, InfoSec Intermediate = 18, and InfoSec Advanced =19
Please check with your Customer Success Representative to make sure you have the appropriate Job Codes for your Hotel Management Company!

Enter A (as in Activate) in the Operation Column for all users


This signals that the users will be added in the system

Sort the data by location and department and save this file to your computer
Bulk-upload users to the training portal
First, log in to VENZA Peak / your LMS
Navigate to the Manage Tab, select User Manager and click Add Multiple Users
Click the CSV upload icon
Click Choose File button and locate the CSV sheet you prepared and saved
Now, select the department to which you want to upload user
Next, select all users that you want to upload to this department.
To quickly select multiple users within one department, alternate pressing the Tab key on your keyboard and the Space Bar.
After choosing department and selecting all users to be uploaded to this department, click Save.
If you want to provide someone with Administrator/Manager rights (this employee will be able to manage users, reset passwords, conduct group training, certify employees and generate reports), select Administrator/Manager role in addition to User role when uploading this user.
Don't hesitate to reach out to your Venza Customer Success Representative or to tickets@venzagroup.com for assistance- we are happy help you with this process.