Do ALL Staff Have to Take This Training?
Please inquire with your Hotel Management Company for details. Your corporate contact will confirm whether or not the Housekeeping, Maintenance or Food and Beverage departments are required to undergo VENZA training.
Please note that all employees – including those who do not handle credit/debit cards or payment terminals, come into contact with Personally Identifiable Information. Examples of PII are prescription pill bottles, personal letters or travel documents found in guests' rooms. All employees are subject to phishing attacks and can potentially fall victim to other pitfalls, such as tailgating. We recommend that all staff be aware of these dangers and have exposure to our educational platform.
According to the Payment Card Industry Data Security Standard, if your organization uses payment terminals, it should also implement a formal security awareness program to make all personnel aware of the importance of cardholder data security as well as educate all personnel members on cybersecurity upon hire and at least annually.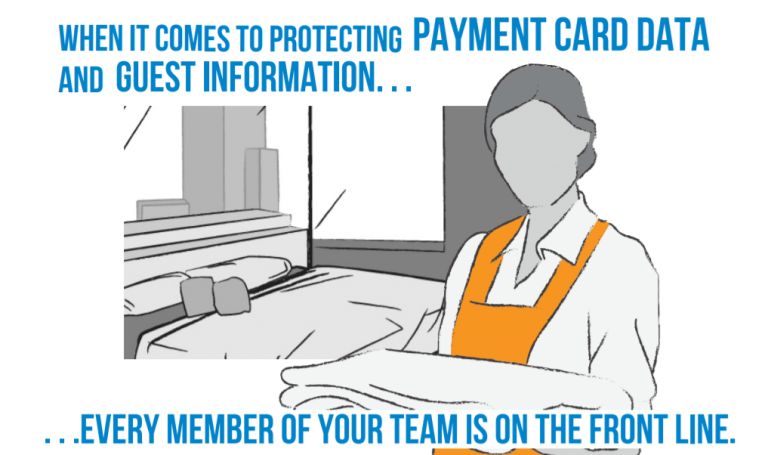 Utilize the Proctored Training to get your employees trained!
The VENZA Customer Success Team hosts a 15 minute live, proctored training to certify your team members as efficiently and effectively as possible. This training can replace our Basic Learning Path (45 minutes) or serve as a refresher for those members of your staff who've already learned how to protect your organization. This is a mass training effort and ideal for your Operations Department Pre-Shift Meeting; just cast the webinar to your audience and then submit the participant list to the Venza Customer Success team. We will take care of the certification for you.
If you're interested, use this link to register here for the English session which is held weekly on Wednesdays at 10:00 AM EST and 3:00 PM EST or you can register over here for the Spanish session which is conducted monthly at 8:00 AM EST.