Course Navigation & Completion Troubleshooting
Are you trying to take your training, but can't see the navigation? This may help! If you try the steps below, but still experience issues, please reach out to VENZA, we are always here to assist you. 
If you are unable to see your navigation bar or the Next button, you may need to change your screen resolution. Be sure to exit the module, change your resolution in your main browser window, and then re-open the module. 
In a Google Chrome browser window, select Options by clicking on the three dots in the upper right corner of the screen.
Select Zoom and decrease as needed.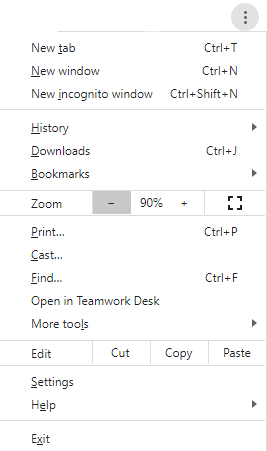 ---
Internet Explorer
In an Internet Explorer browser window, select View and decrease to approx 75%.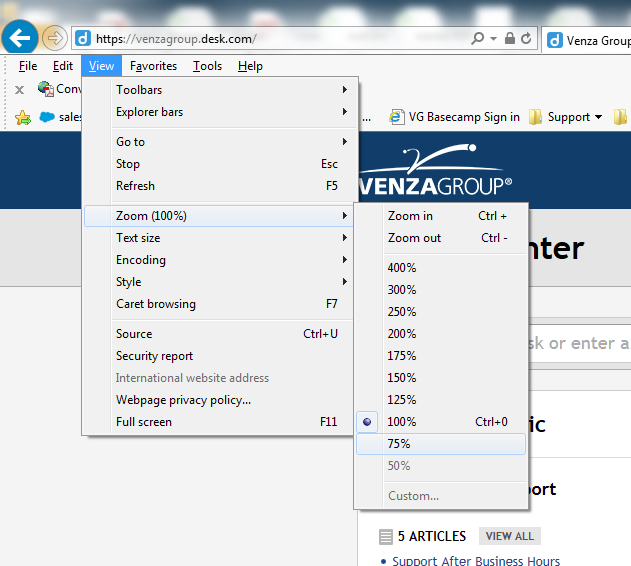 ---
You can also use your keyboard: "Ctrl +" to zoom in; "Ctrl -" to zoom out.
If you have a mouse with a wheel, hold down the Ctrl key and use the mouse wheel to zoom in or out.